The Rock = $ and success at Wrestlemania 32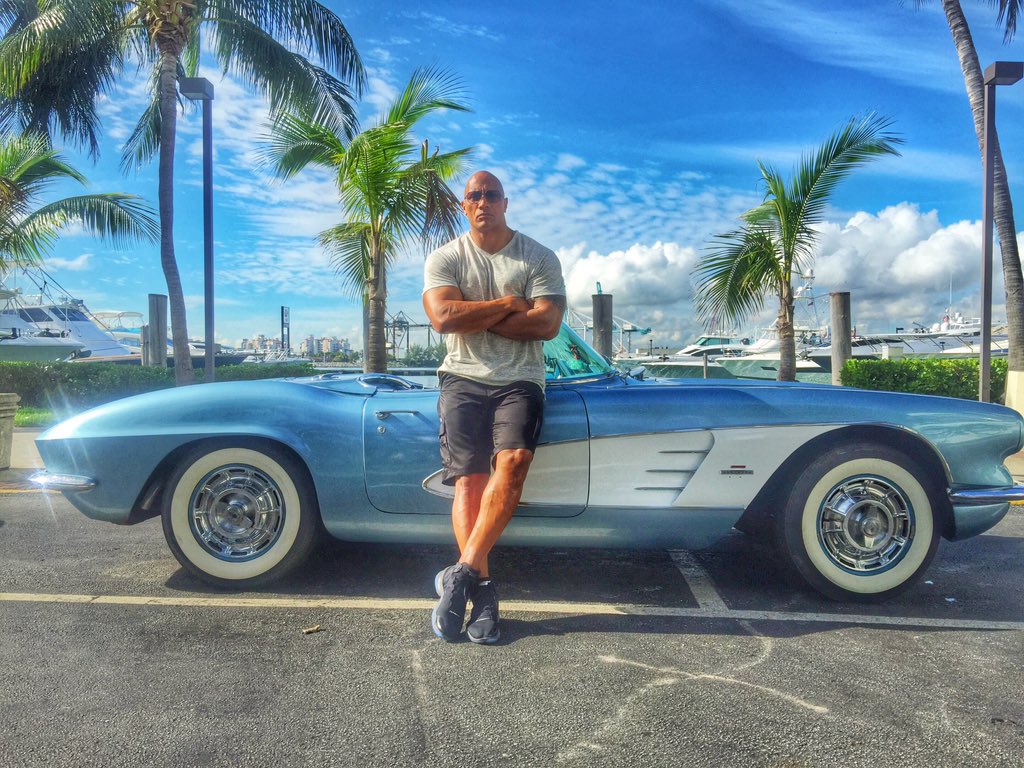 Picture of Dwayne "The Rock" Johnson from his own Twitter @therock
The Rock – real name Dwayne Johnson started with $7 dollars in his pocket as a 23 year old struggling to make a name for himself in American Football, Dwayne turned his attention to what his father, Grandfather and so many from his Samoan heritage had been so successful at and decided to try his hand at Pro Wrestling, it was a decision that would change his life forever.
Dwayne debuted as Rocky Malvia in WWE in 1997 and now in 2016, 19 years later The Rock isn't just the biggest wrestling star of all time but Dwayne Johnson is on his way to becoming the biggest star in Hollywood as well.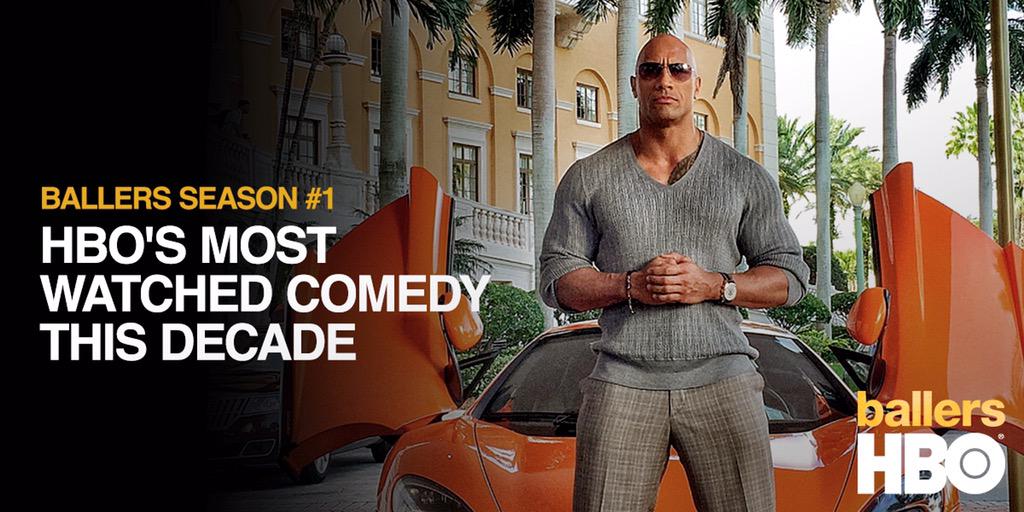 From @therock Twitter feed
If you see what he posts on social media Dwayne has never forgotten what is important he posts a lot about the importance of family, how important there are and how integral they are too him, he also sends out messages about tolerance in our society and treating everyone with respect, as well as working hard and training hard too to achieve results, Dwayne is very inspirational and I believe takes great pride and importance in being a role model for so many throughout the world.
As a huge wrestling fan and seeing wrestling or Sports Entertainment since the age of 5 years old I will always class The Rock as a Wrestler 1st it was the wrestler that captivated me so much, made me buy his action figures, Tshirts and merchandise.
The Rock debuted when I was 12 years old and through my teenage years The Rock, Undertaker,Steve Austin, Triple H and Mankind were the top of the tree in WWE and I got treated to some tremendous action, amazing rivalries and matches.
The Rock then Left WWE in 2002 to go and film Movies and start establishing a career away from WWE. A lot of people and fans didn't like The Rock for that but I saw no problem in it. The Rock had achieved everything he wanted to at that time in WWE and he wanted a new challenge and to try and conquer a different world of Movies and entertainment. At the time it was the right decision for him and in hindsight was 100% correct decision to make.
The Rock was away from Wrestling for a number of Years he came back for one off appearances and had a match at Wrestlemania 20 with Mick Foley vs Evolution. Then there was a gap in time and the The Rock next major appearance back for WWE actually came at WWE Hall of Fame at Wrestlemaina 22 when inducting his father Rocky Johnson into WWE Hall of Fame
Then in 2011 On the run up to Wrestlemaina 27 It was announced on WWE Raw (WWE flagship weekly show) that they were going to announce a Host of

Wrestlemania. Rumors had been circulating all week and rumours were that Justin Biebler or some other entertainment star was going to host the show.
Then the lights go out electricity sounds are heard throughout the arena then, The Rock Theme hits, the crowd went insane, everyone at home went insane, I never thought id get to see The Rock back in WWE and here he is!! It was an incredible comeback moment one which cannot be duplicated to this day.
Following Wrestlemania 27 The Rock came out the next night on WWE Raw and challenged John Cena for a match at Wrestlemania 28 the challenge was accepted and one of the greatest feuds in Wrestling history began.
Rock vs Cena throughout that year 2011-2012 whether it be promos, their match at Survivor Series, Verbal altercations it was all great.
It was trailblazing too

1st Time it had ever been done a years build to a match at Wrestlemaina. At Wrestlemania 28 The Rock and John Cena were in the main event in front of a sold out crowd in Miami Florida and they saw The Rock beat John Cena in one of the best Wrestlemania main events of all time.
I was hooked I had to go to Wrestlemaina 29. I knew The Rock was going to be there. I had wanted to go to Wrestlemaina since I was a child I had never been able to see The Rock Wrestle live, it was never an opportunity I had. However now being older I wasn't going to let it slip through my fingers.
Dameon Nelson (left) me (centre) DAvid Herro (left)
So I booked the plane tickets and booked Hotel Hilton on Avenue of Americas in New York and with the great help of Pro Wrestling Report having a Suite at Metlife stadium I paid my money for a ticket and got to watch Wrestlemaina 29 with Dameon Nelson and #Superfriend Milwaukee Wrestling Promotor David Herro.
I was able to live out my dream see Wrestlemaina in front of 80,000 + and see The Rock vs John Cena 2. The feeling of The Rock Music hitting and seeing him walk out in person there is no other feeling like it, It was incredible I could feel it in my bones it was better than anything I had never imagined.
That is why The Rock at Wrestlemaina 32 makes so much sense. I paid my money because I wanted to see The Rock on the biggest stage possible, If the Rock coming back gives 100,000 people the same feeling that I had in New York then its worth it.
From a fan satisfaction standpoint getting to see The Rock live is something a lot of fans want to do and experience and is something that you cannot do every week or every month as fans were used too in 1999 it is now a rare opportunity and one I recommend that fans should take with both hands.
From a commercial standpoint its excellent for WWE it helps WWE. The Rock has more Twitter followers, Instgram Followers and Facebook Friends than Combined viewers of WWE programming domestically. The Rock reach throughout Social Media and the world is huge, he can help attract the large audience that WWE needs. The Rock has the ability to attract the casual viewer that may know him only from films and may check out Wrestlemania as they have never seen wrestling before that fans if he sees it and enjoys it may stay with the product.
That is how The Rock helps the rest of the WWE Roster, With More causal fans coming in to see Wrestlemaina 32 means more fans seeing the other members of the WWE Roster too, it's a chance of the rest of the talent in WWE to sell themselves to those fans that may not tune into WWE every week.
The Rock coming back makes it better for everyone because With The Rock Coming back everyone wins. The roster get to benefit from The Rock Begin back, it helps elevate the WWE to the next level and that then makes the talent challenge themselves on that next level too the experience WWE roster will gain will be invaluable.
There will be more eyes on Wresltemaina with The Rock now a mainstream star more media outlets, everyone from Variety, ESPN, Entertainment tonight to small One man blogs like this one your reading means more attention on the product which means more attention on WWE Roster which again means WWE roster stars will be in even more of the limelight.
All of this will translate into Dollars of WWE, Dollars for Texas and Surrounding area helping build the economy and making it stronger and more resilient.
That is what one man Dwayne The Rock Johnson brings with him to Wrestlemania
What Dwayne brings is going to Benefit everybody